Rey and Kylo Ren Prepare to Duel in New Star Wars: The Rise of Skywalker Image
Star Wars: The Rise of Skywalker is going to be the final film of this trilogy, so fans of Rey, Finn, and Poe Dameron are in for an emotional adventure. These new characters have struck a chord with fans of the franchise, alongside new villain Kylo Ren, so expect a lot of tears and tissues in theaters this December. Of course, there will also be awesome fights, including one between Rey and Kylo Ren.
The two characters fans love to ship the most are pretty much destined for a final encounter if the last two movies are anything to go by. Vanity Fair has gone ahead and revealed an image of the two preparing for a fight, with their lightsabers in hand. This will likely be a follow up to Kylo rushing to attack her in a First Order ship while Rey only has The Force and a lightsaber.
Which is usually enough if you're a Star Wars protagonist.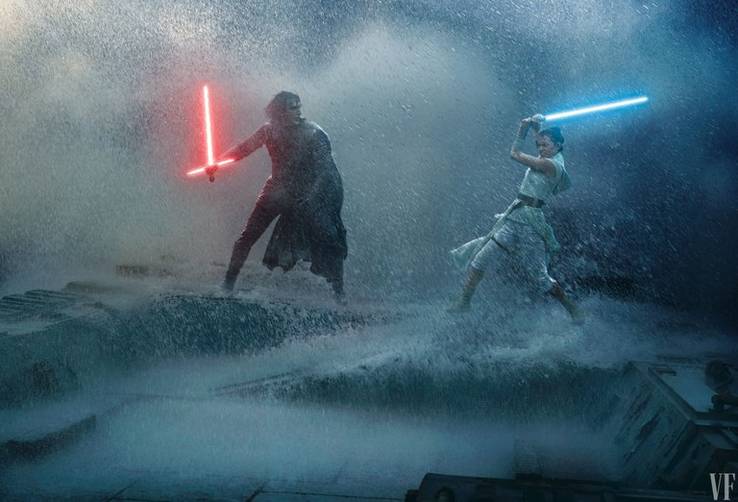 Even if you didn't like The Last Jedi, Rey and Kylo's relationship was a big highlight of that film. It made Ren more sympathetic and helped characterize Rey even more, no longer making her a "mary sue" to the fandom. Hell, their moments together inspired fans to ship them, which is a bit unhealthy when you consider how Kylo Ren is basically an alt-right adult with a temper.
Star Wars: The Rise of Skywalker hits theaters this December.
Read: J.J. Abrams on Why Carrie Fisher is in Star Wars: The Rise of Skywalker
What Others Are Reading