Natasha Romanoff is Black Widow 'No More' in New Comic Series Trailer
Natasha Romanoff will put down the Black Widow mantle in the upcoming Black Widow series from Kelly Thompson, Elena Casagrande, and Jordie Bellaire. However, her enemies have plans to take out the spy for good.
Set to arrive this September, Marvel recently released a trailer for Black Widow #1, showing that Natasha's time as Widow has seemingly come to an end. As the superspy tries to carry on with her life away from the Widow moniker, someone seems to be tracking her moves.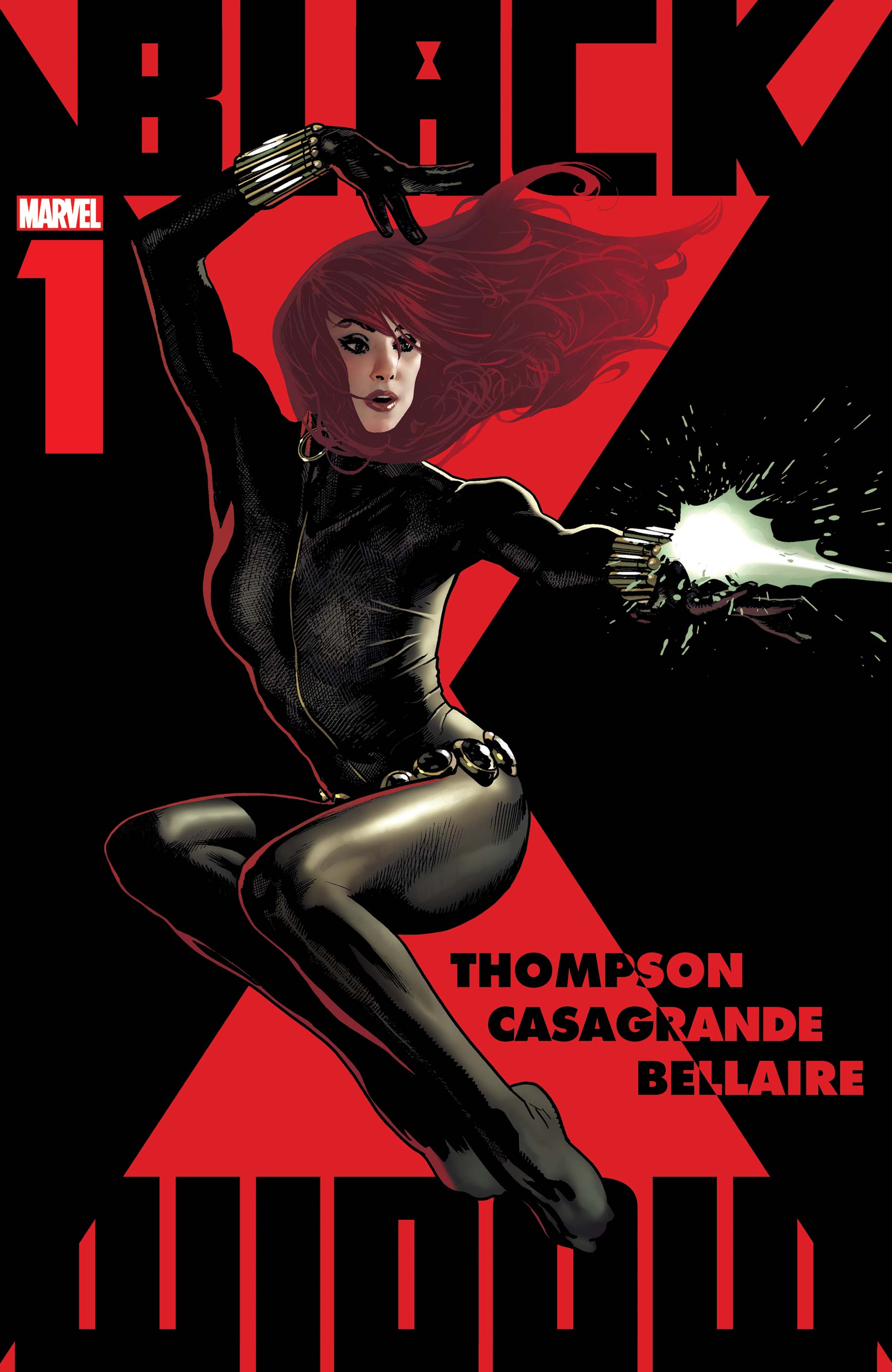 Natasha will also be "upended" when she finds herself trapped in a mystery that she can't seem to solve. You can check out the trailer above to find out what's to come and maybe spot some clues about the mission Natasha is set to face.
"It's a bold new vision for Black Widow and one I am really hoping people can get excited about," Thompson told Marvel.com earlier this year. The first arc is said to have the stuff readers would expect but it's "twisted in a new way." Check out the press release below!
"What happens when Black Widow's deadliest enemies discover a way to take her out? Find out this September when Eisner-nominated writer Kelly Thompson (Captain Marvel) and rising star artist Elena Casagrande (Catwoman) take the Marvel Universe's greatest spy on a heartbreaking thrill ride into uncharted territory. Natasha Romanoff's world is upended when the superspy Avenger finds herself trapped in a mystery that even she can't solve."
Find out what Natasha Romanoff dives into headfirst in Black Widow #1, written by Kelly Thompson with art by Elena Casagrande and colors by Jordie Bellaire, set for release this September.
Also Read: Marvel Star Mark Ruffalo Encourages Everyone to Wear a Mask
What Others Are Reading