Will There Be a Season 3 of Noragami? When Will It Release?
Noragami is a beloved supernatural anime by studio Bones – also home to such titles as Fullmetal Alchemist: Brotherhood and My Hero Academia. The show aired during the Winter 2014 anime season, followed by the second season in Fall 2015, titled Noragami Aragoto. More than five years have passed since then, so you wouldn't normally expect a season 3 out of the blue… then again, the manga is still ongoing to this day, which can only mean possibilities, and it looks like there's talk about Noragami Season 3 once more. So, is this happening, and when will it be released?
What Is Noragami About?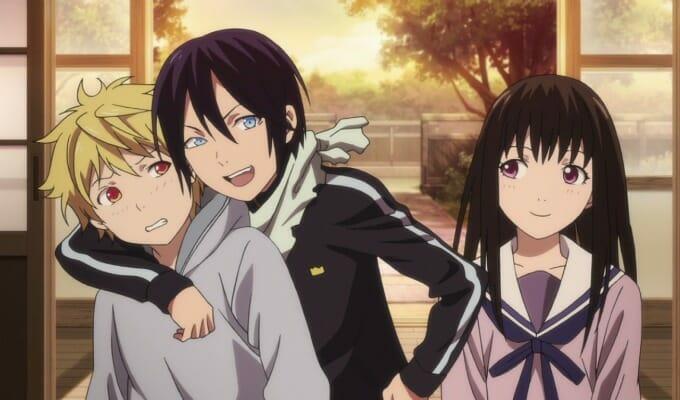 Noragami follows Yato, a minor deity who refers to himself as "Delivery God." His only wish is to have huge numbers of followers – unfortunately, this is no more than a pipe dream, as he does not even have a shrine to speak of. Penniless as he is, he's reduced to doing odd jobs for small amounts of money and things look grim for him.
Yato's fate begins to change when he's involved in a near accident and saved by high-schooler Hiyori Iki, who pushes him out of the way of a bus, not knowing he's a deity. This near-death experience makes Hiyori's soul go loose, not strictly confined by her body any longer, meaning that she often experiences something akin to Astral Projection. Upon learning that Yato is a deity, Hiyiori demands that he helps her get back to normal.
Unfortunately, this isn't as easy as it sounds. Yato is only a minor god, and needs a partner – his previous one recently abandoned him due to his uselessness. Therefore, if Hiyori wants to go back to normal, she must help Yato find a new partner and become better at being a god.
Is Noragami Set to Be Renewed for a Third Season?
Noragami Season 2 finished airing in 2015, a little over a year after Season 1, meaning it followed a dense, tight schedule in the past. This makes the prospect of a third season seem unlikely, or, at least, this has been the case until recently. In 2020, rumors about Noragami Season 3 started circulating the internet.
So far, discussions about a possible third season have been spotted on blogs, Twitter, and other social media. This became a source of joy for many fans, who believed the end of Noragami Season 2 wasn't a satisfying one.
Since the second season finished airing, the manga has also progressed significantly, with nearly ten new volumes released since then. Therefore, Noragami Season 3 would be realistically possible as there would be enough source material. However, it's important to note that so far, the creators and the studio have not released any official announcement on the topic.
While several unofficial resources claimed season 3 was set to be released in 2020 or 2021, this has obviously not happened yet, nor is it scheduled to happen as of May 2021. Some fans tend to be really enthusiastic about Noragami even after all these years, with some creating fanmade trailers or posters, so it's important to be vigilant and take any information with a grain of salt unless it comes from the creators or an anime studio or licensor.
This is not to say that a third season is totally impossible. If anything official comes up, we'll update this space with reliable information about Noragami Season 3.
How Many Volumes Does the Manga of Noragami Currently Have?
For those disappointed that Noragami Season 3 is not officially on the table just yet, there's always the manga. Currently, it is ongoing, and as of May 2021 there have been 23 tankobon volumes, with a couple of additional chapters not yet collected in a volume. At least, this is enough material to keep you company for a long time, whether or not the third season of Noragami is happening.
Related: Will There Be a Season 2 of Yona of the Dawn? When Will It Release?