Shadows House Episode 3 Release Date and Time, Where to Watch English Subs Online, COUNTDOWN
It's already been two weeks since Shadows House premiered and the premise already looks spooky and exciting. With such titles as Horimiya and Wonder Egg Priority, Studio CloverWorks keeps outdoing itself and Shadows House might well follow this shows' footsteps.
In Episode 2 of Shadows House, Emilyco learns a lot about the world outside the rooms she shares with came; her discoveries are both unsettling and exciting, and with the way the episode ended, Episode 3 can't come soon enough.
Already looking forward to it? Then keep reading. Below you will find our guide with an overview of the newest CloverWorks project, release information, and more!
Shadows House Episode 2 Recap
Shadows House is a 12-episode supernatural anime is based on a manga series of the same name, written and illustrated by the duo Shoumatou.
In the titular Shadows House, Emilyco, a young girl, is a "living doll." She works as a servant in the mysterious Shadow mansion, along with other girls and boys. Her duties include cleaning up the soot constantly emitted by the house occupants, literal shadows, completely dark and featureless, only shaped and dressed like humans.
Emilyco's main duty is serving her lady, Kate Shadow, a young shadow girl who looks exactly like her - in terms of shape only, of course. Already, the premise looks unique and we're excited to find out more about the house's secret and the nature of its owners.
In Episode 2, Emilyco meets Mia, who teaches her cleaning techniques and makes friends among the other living dolls. However, when she and Kate are found outside, Emilyco makes an unsettling discovery; Mia does not seem to recognize her or acknowledge her presence, since she's with her Shadow master, Sarah.
Mia perfectly imitates Sarah's movements and mirrors her feelings. The duo bully Kate and Emilyco for being unable to do the same. As if that was not scary enough, Sarah mentions that their lord "grandfather" will discard Kate if she doesn't merge successfully with Emilyco. Our two main characters leave in disgrace and Emilyco is more curious than ever about the house's sinister nature.
Shadows House Episode 3

Release Date
Shadows House Episode 3 is going to be released on the 24th or 25th of April, depending on your timezone. The show is licensed by Funimation, meaning that premium users will be able to watch Shadows House simulcast. The episodes will then become available for free a week after the original release.
Non-premium users will have to wait for Episode 3 until the 1st of May, but Episode 2 will have been made available to all by the 25th of April.
Shadows House Episode 3

Release Time

We are expecting Shadows House to air at around 00.30 AM JST on the 25th of April. Should these times remain correct, Episode 1 will air in different time zones as follows:
Pacific Time: 8:30 AM (April 24)

Central Time: 10:30 AM (April 24)

Eastern Time: 11:30 AM (April 24)

British Time: 4:30 PM (April 24)
Shadows House Episode 3 Where to Watch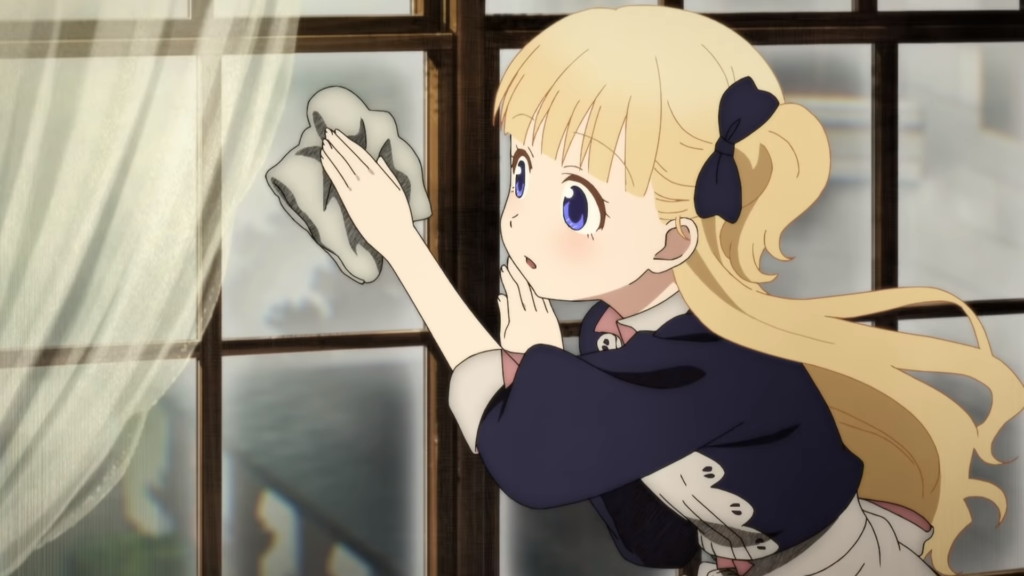 As was the case with the CloverWorks anime shows of the previous season, Shadows House will be simulcast on Funimation. Subscribed users will be able to watch episodes as they come out, while non-premium users will be able to access them a week later.
Shadows House Episode 3 COUNTDOWN
Shadows House Episode 3 will premiere in less than 5 days!
Other great anime you can watch during the Spring 2021 season - that have already premiered - include My Hero Academia Season 5 and Fruits Basket Season 3.