Fruits Basket Season 3 Episode 10 RELEASE DATE and TIME, Countdown
Episode 10 of Fruits Basket is nearly here! There are only four episodes left before the bittersweet conclusion to the anime reboot!
Fruits Basket has prepared us for a lot of dark things, but who would expect that Tohru would identify with Akito in any significant way? The slice of life, shojo work keeps surprising us as Season 3 comes to an end. Episode 9 was a punch in the gut, or several, with not one stress-free moment, but so incredibly heartwarming at the same time!
It was recently announced that the beloved TMS Entertainment anime will conclude at only 13 episodes without a part 2 or Season 4, so the end is coming soon for better or for works, but the 4 remaining episodes promise an intense, satisfying conclusion.
Fruits Basket Season 3 Episode 10 can't come soon enough. If you're here for it, keep reading. Bellow, you'll find all you need to know about the newest Fruits Basket episode, including its release date, airing time, so that you can be the first to catch up!
Fruit Basket Season 3 Episode 9 Recap
Warning: If you have yet to watch Fruits Basket Season 3 Episode 9, you might want to skip to the next section: there will be spoilers below.
Even if you've already read the manga, you probably felt some degree of stress with Episode 9. Kyo has just run away following Tohru's confession, leaving her alone to be found by a distressed Akito. The head of the Sohma family has finally realized that things are changing irrevocably for her, but she isn't ready to accept that... nor was she ready to see Tohru identifying with her!
Still numb by Kyo's rejection, Tohru is nevertheless ready to move on with her life. While she still treasures the memory of her mother, Kyoko, she now knows that she's ready to let go of her grief and live on whether or not Kyo accepts her love. Tohru is so sweet and empathetic that it would be easy to think of her as Akito's polar opposite, but Tohru herself thinks otherwise.
Tohru immediately sees through Akito's violent demeanor: she understands that the young woman has been horribly abused and simultaneously brought up to think of herself as special, above anyone else. Realizing that this was most of all a lonely position, Tohru offers Akito her friendship and goes after her when she runs away, promising that she will still accept her despite her flaws.
Just as Akito is going to accept, the ground under Tohru's feet gives away and she falls off a cliff. A panicked Akito calls for help. The minutes during which you can't tell whether Tohru is dead or alive must be among the most stressful in the entire series - Kyo's tearful confession to an unconscious Tohru might be the show's most heartbreaking scene so far.
Thankfully, Tohru makes it to the hospital alive Yuki and Momiji visit her often, but Kyo is too ashamed to do so. For the first time, Akito feels remorse and realizes that he must set Kureno and the other Sohmas free. The viewers might think that Akito got away too easily, but at least, that's addressed in-universe. Momiji reminds Akito how lucky she is that Kureno and Tohru don't hate her for what she did to them, and urges her to cherish them from now on.
The episode closes with Akito finally gathering the courage to visit Tohru in the hospital. But will Kyo finally gather the courage to confess his true feelings? Episode 10 has better provide some answers!
Fruit Basket Season 3 Episode 10 Release Date
Fruits Basket Season 3 episodes air weekly, Episode 10 will be released next Tuesday, the 8th of June 2021. Other timezones, including the US/Canada and Europe, will be able to watch the episode on Monday, June 7.
Non-premium Funimation users will have to wait a week longer for the newest episode, until June 15, while those using Crunchyroll might have to wait a bit longer.
Fruit Basket Season 3 Episode 10 Release Time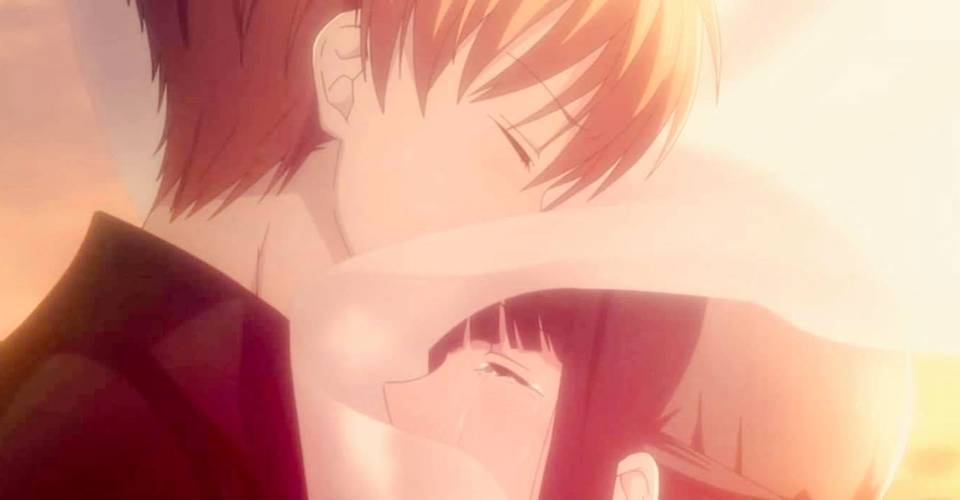 We are expecting Fruits Basket Season 3 Episode 10 to air at around 1.30 AM JST on June 8. If this timeline remains correct, Episode 10 should air in different time zones at or around the following times:
Pacific Time: 9:30 AM (June 7)

Central Time: 11:30 AM (June 7)

Eastern Time: 12:30 AM (June 7)

British Time: 6:30 PM (June 7)
Fruit Basket Anime Season 3 Episode 10 Where to Watch
Fruits Basket Seasons 1 and 2 are currently available on Crunchyroll, Hulu, and Funimation in Japanese with English subtitles and in other languages. In the former, the Japanese subtitled version of Season 3 is currently being Simulcast with episodes releasing at around the same time as in Japan.
Funimation is home to the dubbed version of Fruits Basket Season 3, and the episodes air weekly alongside the Japanese ones.
Fruit Basket Season 3 Episode 10 COUNTDOWN
You can watch Fruits Basket Season 3 Episode 10 online with English subs or in English dum in just three days if you're subscribed to Crunchyroll on Funimation respectively. And if you're looking for other great anime like Fruits Basket, there's a number of works for you to check out.