Berserk Chapter 364 Release Date, Spoilers, and Summary
Having run from 1989 until today, Berserk is arguably one of the most beloved dark fantasy medievalist manga out there. Its latest six chapters haven't been published as a volume yet, but this could change at some point soon when one or two more chapters are released. Here's everything you need to know before the release date of Berserk Chapter 364:
Berserk Overview and Chapter 363 Recap
Berserk hardly needs any introduction. With a 9.35/10 rating on MyAnimeList, the award-winning title is ranked as the current #1 manga on the popular anime and manga database. The manga follows Guts a former mercenary with a tragic past, filled with death.
Now known as "Black Swordsman" our main character is on a quest for revenge against those who destroyed his life and the life of those he loved.
In chapter 363 of Berserk, titled "Leaping Monkey" the enigmatic Skull Knight visits the grave of the woman he used to love when alive, known as "Lady Priestess of the Cherry Blossoms." Isidro, along with Puck and the other elves fight with Morda and other young mages until they're stopped by a kelpie, Isma.
Meanwhile, Guts, who is invited to reflect on his relationship with the Skull Knight and the hellfire raging in him, is visited by the mysterious Moonlight Boy.
Berserk Chapter 364 Release Date
Berserk Chapter 364 might not have an official release date for now, but we can speculate. During a time that sees a lot of delays in all pop culture-related activities and not only, but there's also a lot of uncertainty regarding release dates of even major anime and manga
The latest four chapters of Berserk were published on April 2020, July 2020, October 2020, and January 2021 respectively, suggesting 2-3-month gaps are now the norm for Berserk. It would therefore be safe to assume that Berserk chapter 364 could be released at some point during spring 2021, likely April. We will update this space with more information when an official announcement is made.
Berserk Chapter 364 Spoilers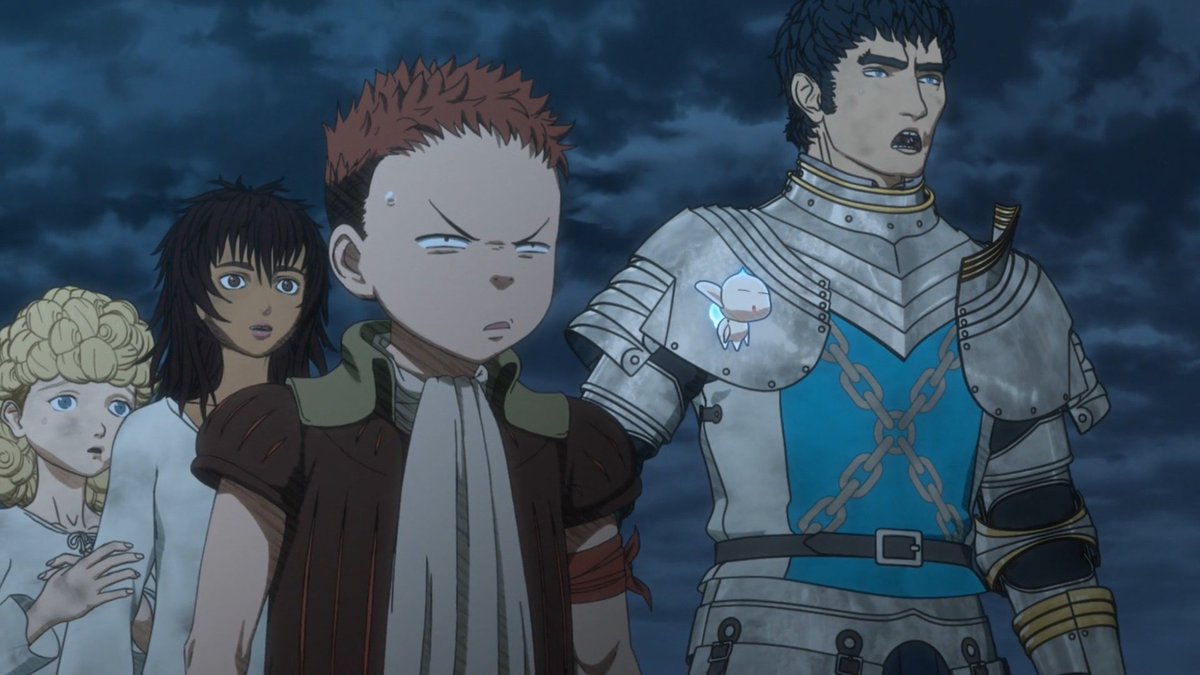 The Moonlight Boy appears rarely, but his presence is almost always an important occurrence. At the end of chapter 363, Guts is confused about his life and his quest and it's likely that the mysterious boy - who has so far never spoken - might change the course of the story once again.
​
Berserk Chapter 364 Summary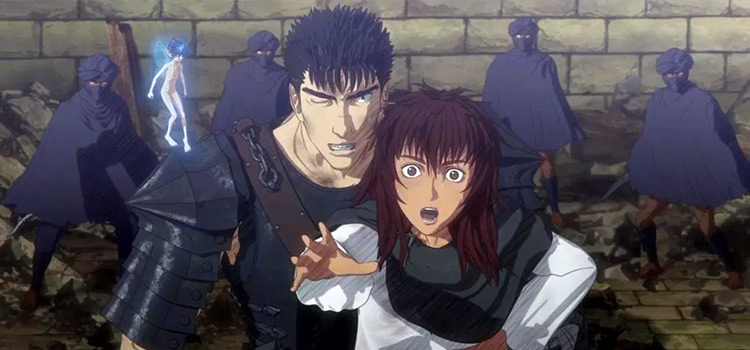 There is currently no official summary for Berserk Chapter 364 but we will update this space with more information once it becomes available.
Not sure where to read Berserk? Check out our handy guide for reading manga online legally.
Related: Will Nezuko Be Cured and Turned Back to Human in Demon Slayer: Kimetsu no Yaiba?