Star Wars: Doctor Aphra Wins GLAAD Award for Outstanding Comic Book
With The Mandalorian earning 15 Emmy nominations yesterday, it looks like one other Star Wars property is going to be going home some accolades.
As announced by GLAAD (Gay & Lesbian Alliance Against Defamation) on Twitter, Star Wars: Doctor Aphra has won the award for Outstanding Comic Book. Check it out:
Aphra had beat out titles like The Avant-Guards, Bloom, Crowded, Harley Quinn: Breaking Glass, Laura Deen Keeps Breaking Up with Me, Liebstrasse, Lumberjanes, Runaways, and The Wicked + Divine.
Just in case you don't know all about Doctor Aphra, she's an archeologist in the world of Star Wars who is basically a mix of Han Solo and Indiana Jones. Aphra's job allows her to go around the galaxy, visiting familiar locations that we've seen from the films and expanded universe, and since this is Star Wars, she gets into all sorts of trouble be it with the criminal underground or the Empire; Aphra at one point even worked for Vader and she runs into him from time to time.
It's also worth mentioning that Aphra is a very out lesbian in the comics, and it's not subtly hinted at as you can expect from the more mainstream properties. She outright has a complicated relationship with Imperial Magna Tolvan, and we even have pages depicted where the two kiss and even spend the night together.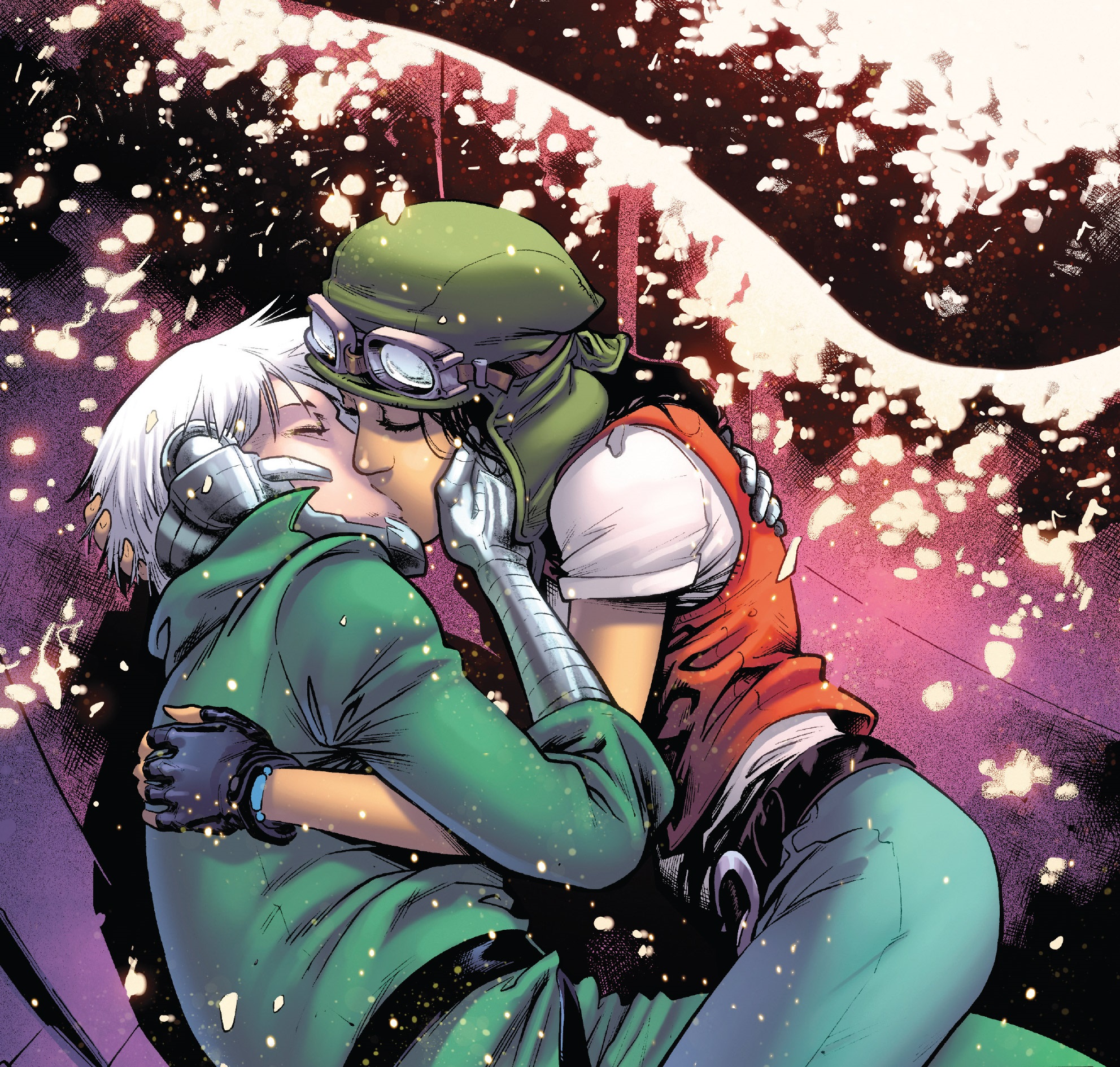 While it would be a while before we get out characters in the mainstream films, I guess it works well enough that Star Wars has a canon story about a lesbian archeologist who is the lead of her own comic. Fingers crossed she makes it to The Mandalorian someday.
Read Also: Star Wars Originally Gave Maz Kanata A Creepy Old Lady Design
What Others Are Reading