Spider-Man PS4 Gets New Comic Spin-Off 'Spider-Man: Velocity'
Marvel's Spider-Man aka Spider-Man PS4 has grown quite the following, thanks to some very good gameplay and one of the best stories to ever feature the web-slinger. It wasn't much of a surprise to know that a comic book dedicated to telling the game's story was released, called Spider-Man: City at War. Now, we have our very first spin-off that tells an original story called Spider-Man: Velocity.
Set after the events of City at War (or you know, the PS4 game), this one-shot shows how Peter Parker creates the Velocity Suit, which was one of the pre-order bonus costumes for the game. Unlike most of Spider-Man PS4's costumes, this is an original outfit made for the game, designed by Marvel artist Adi Granov.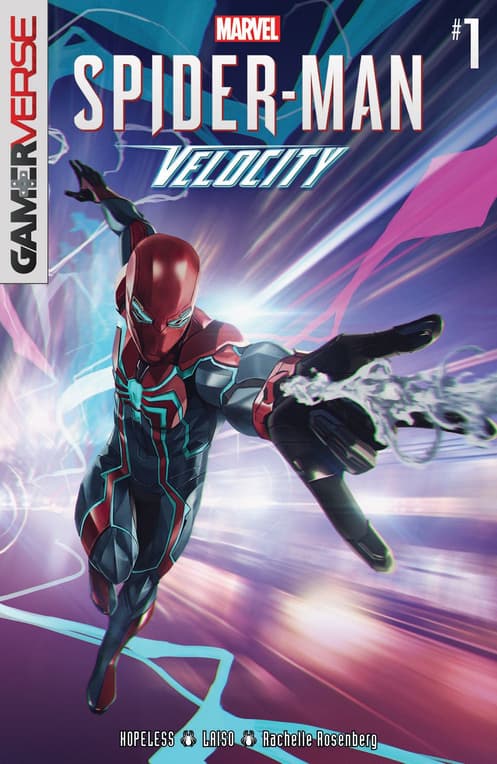 Here's the synopsis of this comic book from Marvel.com:
"After the events of CITY AT WAR, Spidey continues to balance his colliding worlds as he attempts to protect New York City against Super Villains like Swarm, while reporter Mary Jane Watson delves deep into an investigation with legendary Daily Bugle journalist Ben Urich. Learn the never-before-told backstory behind the Velocity Suit as unexplainable occurrences bedevil the city and our heroes come face-to-face with…a poltergeist?!"

"Illustrated by Emilio Laiso with eye-popping covers by the inimitable Skan, you won't want to miss a panel of the first all-original story following up the worldwide hit video game!"
Spider-Man: City at War is still coming out, with the first three issues now available in comic stores and digital avenues. Spider-Man: Velocity is coming out in August.
What Others Are Reading