Marvel's War of the Realms Introduces a New Iron Man
Jason Aaron can be hit or miss but the writer sure knows how to come up with some awesome concepts. The writer has been setting up Marvel's War of the Realms for years, ever since his Thor run started. Now that he is allowed to go full bore, the writer has introduced some crazy fun ideas, like Jane Foster as Valkyrie and now Odin as The Iron All-Father.
During War of the Realms #4 (via CBR), Odin was weakened by a surprise attack from some dark elf assassins. The surprise would have killed anyone else but the All-Father is the king of Asgard and won't go down like that. While he isn't in full power, Iron Man, Shuri, and a dwarf named Screwbeard make Odin some awesome-looking armor made of pure Vibranium.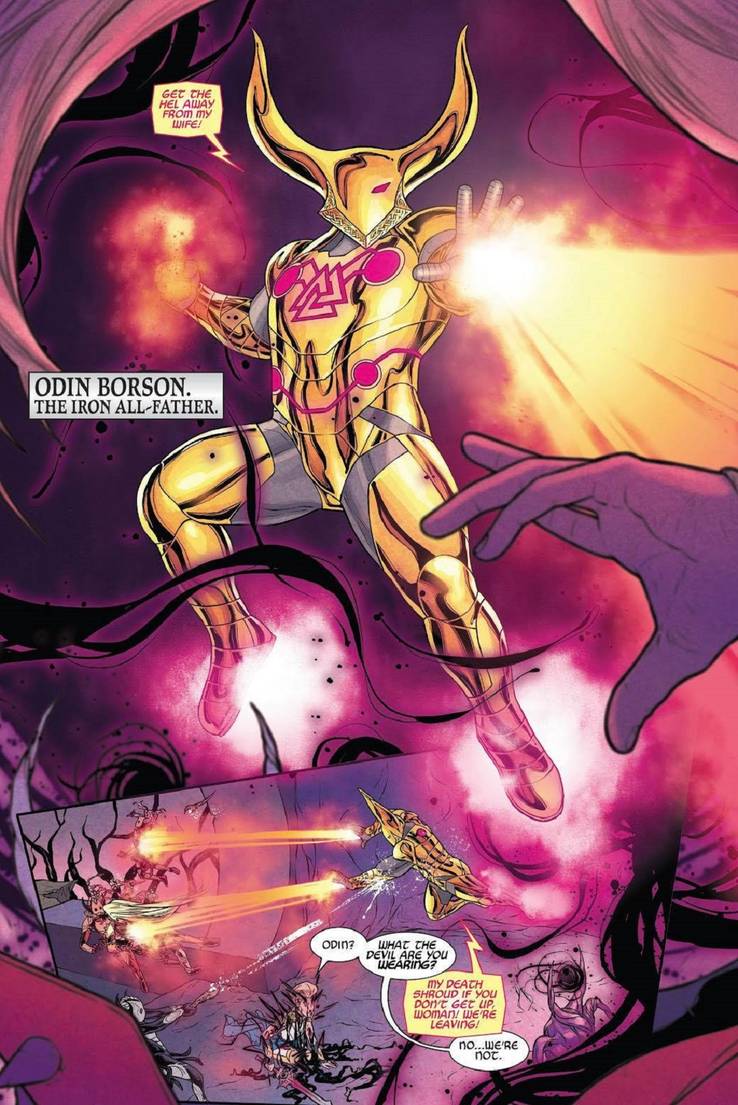 So uh, collectors? Get this issue.
In all seriousness, that is an epic-looking suit of armor and assures fans that Odin won't be going down without a fight. While the odds are still stacked against our heroes, expect them to counter the odds sooner or later.
War of the Realms is the culmination of everything Aaron has been building up since his Thor run. Sure, we don't see Gorr the God Butcher but his return was never really planned anyway. Malekith, on the other hand, has been the main villain of this story for quite a while and there's no doubt that Aaron elevated this formerly boring Dark World foe to someone who is meant to be feared.
Fans can pick up War of the Realms #4 in comic book stores right now.
Read: Marvel Just Named Its New Valkyrie And She's Someone We Know
What Others Are Reading