Disney's Live-Action Aladdin Gets a First Poster
While a lot of buzz recently has been going around for Disney's live-action The Little Mermaid, the studio is starting the marketing campaign for their other incoming films. Next year will see the release of Guy Ritchie's Aladdin adaptation, and now we have our first teaser poster.
Check it: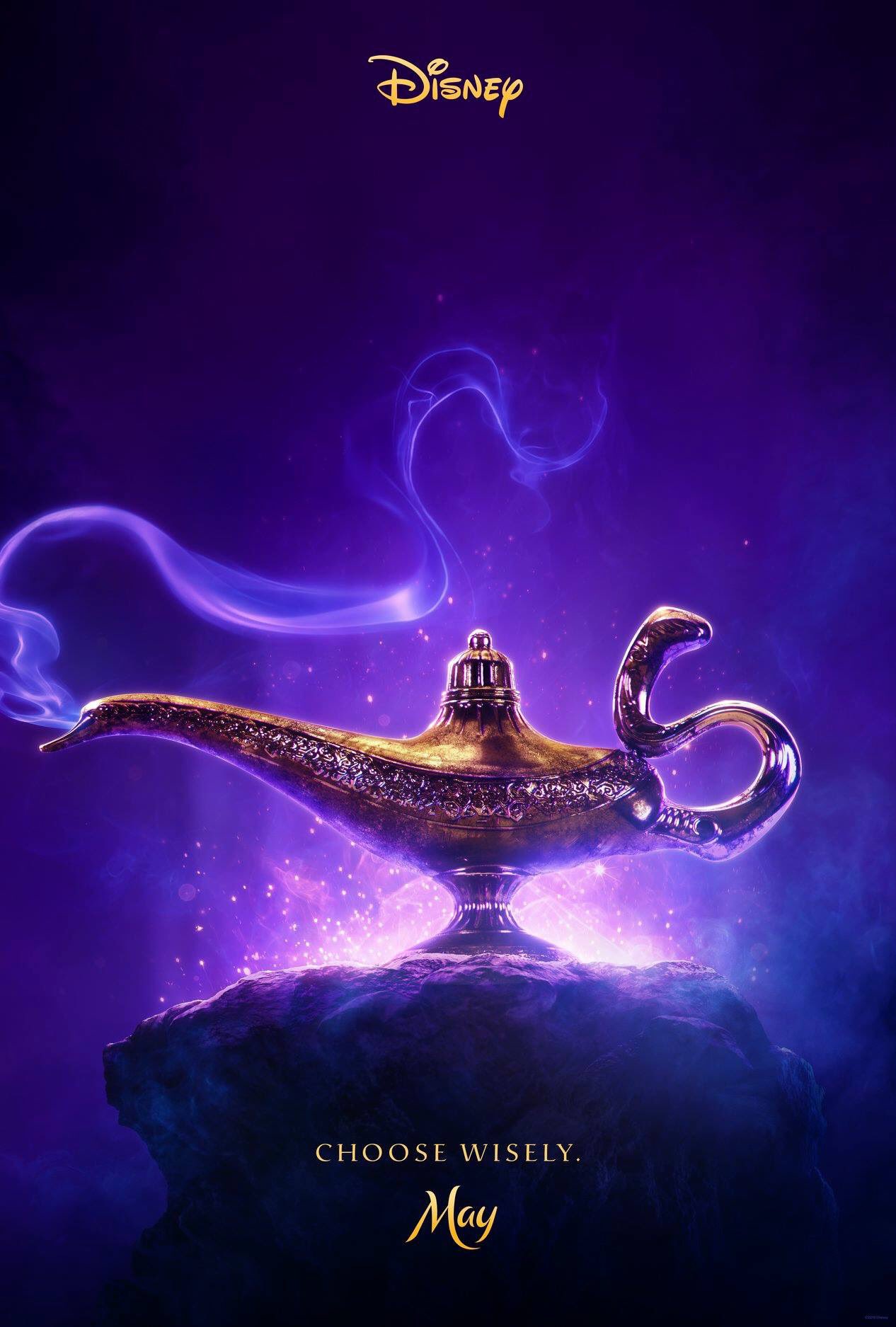 As you can see, the lamp actually looks very close to the original animated design, but like every other live-action Disney film, it's been given a more elegant flair. I can only imagine what characters like Aladdin and the Genie will be wearing in the movie.
So far, the biggest name in the cast is Will Smith who will be taking over the role of Genie made so iconic by Robin Williams. We don't know if he'll be doing impressions or acting as wild as the animated version, but if Smith can be known for anything, it's his natural charisma onscreen.
Besides Smith, you got actors Mena Massoud (Aladdin), Naomi Scott (Jasmine), Navid Negahban (Sultan), and Marwan Kenzari (Jafar). Billy Magnussen is also playing the role of a foreign prince named Anders.
With Aladdin set to come out May of next year, I'm guessing that we might get our first teaser before the year ends. It's possible that Disney will string it along with the release of Mary Poppins Returns this Christmas, but it could also be coming out next to that Nutcracker movie which is slated for a November release.
Catch Aladdin in theaters May 24, 2019.
See Also: The Little Mermaid Live-Action: Lady Gaga Could Be Playing the Role of Ursula
What Others Are Reading